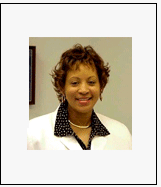 NEW!! CLICK HERE TO REGISTER FOR THE 2014 SOUTHERN REGION CONVENTION!
NEW!! CLICK HERE TO REGISTER FOR THE 2014 EASTERN REGION CONVENTION! 
Hello A-PLUS,
The seasons are quickly changing and we are busy planning Conferences in your local Regions to meet your training needs.  Please let us know on Facebook which Conferences you are planning to attend.  With summer vacations behind us, the busy fall mailing season is in full swing and FY2015 is just around the corner.  It is incumbent upon us to hit the ground running and generate new revenue for the Postal Service as well as provide excellent service to our existing customers.  The future of the Postal Service depends on all of us.   The change in season also means our children have returned to school and college.  Please don't overlook the Scholarships sponsored in your Regions and at the National level.  One of the benefits of being an A-PLUS Member gives us the opportunity to nominate students for our scholarships.  A-PLUS supports future generations as well as current and former employees.
The US Postal Service is rapidly changing as we transform to meet the changing needs of our customer base.  It is how well we prepare for these changes and our ability to stay informed that will determine our outcome. Although change can difficult, often times change brings about new opportunities.  We have to adjust from business as usual to facilitate these inevitable organizational changes if we are to stay relevant.
I am planning to attend the Regional Conferences along with Area Vice Presidents, District Managers, Plant Managers, Postmasters and other executives who are looking for the best employees to select for detail and promotion opportunities.  Managers want employees who can do the job efficiently, effectively and consistently.  Knowledge is power!  Don't miss out on the opportunity to get firsthand information from leaders of the Postal Service.  This could give you the edge you need to take your career to the next level.  Take the time to invest in yourself.  It's also the time to network and learn from current and former employees.  We have a very active group of retired Postal employees who are still committed to the aims and objectives of A-PLUS.  Their support is invaluable to the success of our employees currently in the workforce.
Speaking of retirees, the fall season also brings about local, state and national elections.  This year marks the 50th anniversary of the Voting Rights Act.  Each of your Vice Presidents of Retirees should have information on "Getting out to Vote" along with suggestions on things we can do to get the message out.  It is critical and we need to discuss it with our families, churches, and other civic organizations.  Being prepared in advance will help frame the future as we continue moving forward.
A-PLUS, this is your season to network, mentor and be mentored, to be informed and engaged.  The Regional Conferences are an excellent venue to help you achieve your professional and personal goals. Please register in advance for your conferences to enable the Conference Chairpersons to effectively plan for your arrival.   Hotel rooms go quickly, so don't wait to book your rooms and risk missing out on the negotiated conference rates.  Remember to bring several copies of your eCareer applications. Participate in our Spotlight on You sessions or have someone review it to make sure you can put your best foot forward.  Not all of us are looking to be promoted and that is okay, but all of us should be looking to help someone else to get where we are.   It feels good to lend a helping hand.
Thank you for your continued membership and your support of A-PLUS,
Debbie Ector
President
---