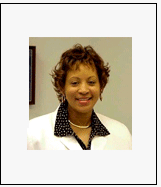 NEW!! CLICK HERE TO REGISTER FOR THE 2014 SOUTHERN REGION CONVENTION!
NEW!! CLICK HERE TO REGISTER FOR THE 2014 EASTERN REGION CONVENTION! 
How are you doing? I am writing to see how many have registered for Regional Conventions and placed the National Convention on your calendars. We learned in Virginia to Ride the Waves of Preparation and that Planning is everything. Have you been talking to each other and looking at the listing of all of the promotions that are happening in the Postal Service? Congratulations to everyone who has received a promotion or are on a detail. Please go on Facebook and provide updates on your promotions, details, and other good news stories. We need to hear about your success and this notifies us of the position you are vacating so we can move qualified applicants into your slot.
Every change brings new opportunities for those of us who are ready. As we end our summer vacations and return our children and grandchildren back to school it's time for you to educate yourselves and the Regional and National Conference are your avenues that will provide you with the skills you need as we go forward. Dates to remember and sign up; Eastern Region Conference October 4th - October 6th - Baltimore, MD., Southern Region Conference  October 11th- October 13th - Jackson, MS, Central Region Conference October 18th - October 19t - Chicago, IL, and  Western Region  Conference - October 18th and 19th in Mesa, Arizona.
Your National Convention will be held in Detroit, Michigan April 24th - April 28th at the Adoba Hotel, 600 Town Center Drive, Dearborn, MI 48126-2793, telephone number is 313-592-3622, ask for A-PLUS Convention April 24th - April 28th, 2014. You can call now to reserve your room. Get your passports ready and bring your family members to visit Windsor, Canada which is 19 miles from the Adoba Hotel.
We have a short time-frame to cover a lot of ground. Together, if we work as one A-PLUS team supporting US Postal Service goals and objectives we will do it. Commitment and dedication will bring you to the success you are looking for. Your National Executive Board are the resources you have and many of us will be visiting regional conferences to get to know you better. We have a lot of new members and it's important that you know we are all connected and we form one great organization that belongs to the membership. Don't forget to tap into the resources of our retiree's. They are a valuable tool to assist you in your community activities.
Please let me know via Facebook if you will be attending to show your support. Bring some new people with you to see what they have been missing for all of these years. It's not too late to be a part of the excitement!
Thank you for allowing me to serve you as your National President,
Debbie Ector
---
2014 National Convention
Coming Soon!
---