MEMBERS: Please ensure you always maintain accurate contact information. Notify your treasurer or the national treasurer.

†
†
†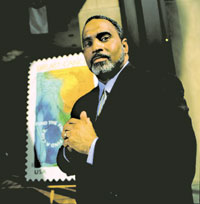 ---



Hello A-PLUS Family and Friends,

It has been an honor and a privilege to serve as your National President for the past six months. Iíve met with the National Executive Board and we are off to a great start, with a commitment to work as one team to address the needs of the membership. It is a great opportunity and a huge responsibility to serve as your National President. I need your support and your 2017 Membership to support the goals and objectives of A-PLUS to grow and prosper as an organization.
†
I hope your summer has been rewarding and enjoyable for you and your family.†As we reflect on 2016, letís keep our thoughts and prayers on A-PLUS and Postal families who were impacted by Hurricane Matthew.†Many of our members live and/or work in areas that were in the path of the hurricane.†As we think about community service projects in the near future, consider projects that will aid victims of the recent hurricane.
†
I attended the Eastern and Southern Region Conferences in Charlotte, NC and Shreveport, LA.†I was extremely pleased by the level of participation by Postal Executives and managers at both Conferences.†Congratulations to Bobby Shaw, Eastern and James Mitchell, Southern Region Presidents, as well as their conference chairs and committees for two well-planned events.†Both conferences had great general sessions, workshops, speakers, and of course great food!
†
The 30th Anniversary A-PLUS National Convention will be hosted in Philadelphia, Thursday, April 20 thru Monday, April 24, 2017 at the Renaissance Hotel, in Philadelphia.†On Thursday, we will have a Blood and Marrow Donor Drive in honor of Dot Sharpe. Friday, we will honor the Founding Fathers of A-PLUS for their insight and courage to create our organization.†The Parade of Chapters will be held on Saturday and the 30th Anniversary Celebration Banquet will be on Sunday.†The banquet will be a Black Tie event and promises to be the highlight of the Convention!
†
The A-PLUS Historical Committee is working on a 30th Year Anniversary Book and we need you to submit your personal reflections of A-PLUS so it will be recorded in the anniversary book.†I appointed Founding Father, Eloise Miller-Bonner as the A-PLUS National Historian. I asked each Region to†appoint a Regional Historian to†perform the same duties as the National Historian.†Eloise will serve as the chair. Letís welcome her as the National Historian and assist her by providing A-PLUS history at the national, regional and chapter levels.
†
I hope to see every A-PLUS member at the 30th Anniversary National Convention in Philadelphia. Please register early, as the hotel will fill up quickly. A-PLUS is planning to book the entire hotel for this very special event!
†
Peace and Blessings,

Henry
National President†
---
Message from the Chairman of the Board
Hello A-PLUS,†
Happy New Year A-PLUS and welcome to 2017! Itís a new beginning and new opportunity for us to build upon our great legacy. I look forward to another outstanding year for A-PLUS. You all have proven that you are hardworking, determined and a valuable asset to our organization and to the US Postal Service.

Thank you for your support of the A-PLUS National Executive Board.† Your support is what has made A-PLUS the successful organization it has been for 30 years. It takes all of us to make a new beginning by remembering what we have achieved through the years by networking, training and development you all have done exceedingly well. We expect bigger and better as we continue to grow as an organization. I thank you for your perseverance and ongoing commitment to the organization.

The APLUS organizations legacy began in 1987 when Postal leaders saw the need and opportunity to work together so that all could benefit from a coordinated effort of leadership, networking and mentoring... Over the last 30 years, the Postal Service has changed dramatically and A-PLUS has been right there leading the way.

As we have grown and changed, it has become even more important to work together and plan together with common goals and united leadership. †To that end, A-PLUS recognizes and appreciates those who have shared the vision, created the goals, led the efforts and generated the success of A-PLUS.† It is with the legacy of cooperative leadership and service that we have chosen the theme for 2017 National Convention, "Celebrating 30 years of Success, Moving Forward, Exceeding the VisionĒ.

I am so honored to serve as the Chairman of the Board for 2017-2018. I look forward to seeing all of you at our 30th year National A-PLUS Convention in Philadelphia Pennsylvania.


Awanda Gaines,
A-PLUS Chairman of the Board
† ††
†