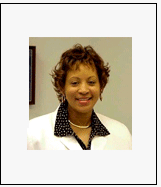 ---
Hello A-PLUS,
I was a bit under the weather for the New Year.  I wish for us strength, patience, love, tolerance and support of one another and our membership. Each one of you are an intricate part of the Executive Board that  is valued individually for all that you do.  We represent a phenomenal organization who can do many things to support individuals who are looking for a helping hand and to show them the way others have shown us.    
As we prepare going into the new year with many challenges I am asking for patience from each of you to support each other in our positions.  It is very easy to look into someone else's position and say how you could do it better.  Each of us gives valuable time to the organization all year because we love it, value it, and have seen firsthand how it can help so many people.  This is the beauty of giving birth to someone's career and watching them elevate to their highest potential or grow to become the best that they can be in their jobs and communities with a purpose.  All of that, Executive Board, you are responsible for and do it with a smile, "Thank You".
We are on point for a huge convention in Memphis.  The committee under the direction of VP, Henry Gibson, Chairperson Ida Cotton, supported by President Wanda LaBarre, Tina, and Regional President James Mitchell is strategizing to the penny a price that is fair and covers total expenses without creating a loss to the organization.  Please provide any assistance you can by urging maximum participation at your local chapter meetings.  This is a requirement that you attend local meetings to ensure that they see board presence and that you can mentor them to be the best that they can be.  Please make sure training is provided at each meeting as we are here to support the Postal Service.  When the membership is trained we become a valuable resource to USPS. 
Thank you once again for supporting me as this has been a huge learning experience as I learn from mistakes and honestly want what's best for the organization.  Decisions made are a struggle but always with the organization and the organization's reputation as a 1st Priority.  I have always told you that it's those that have gone before me who haunt me into doing the very best that I can.  As we all go into 2015 let's continue to do it with keeping the organization strong, positive, and growing.
Thanks to all of you as I love you more than words can express,
Debbie Ector
President  
---