MEMBERS: PLEASE ENSURE YOU ALWAYS MAINTAIN ACCURATE CONTACT INFORMATION. NOTIFY YOUR TREASURER OR THE NATIONAL TREASURER.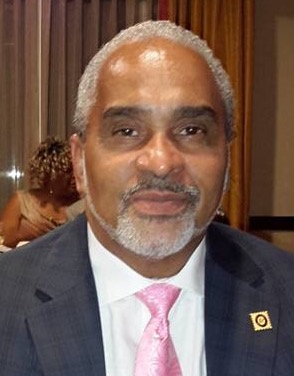 ---



It is an honor and a privilege to serve as the A-PLUS National President for the next two years.  I'm truly humbled, excited, thankful and blessed by the opportunity to represent this great organization.  I don't take this position lightly.  I know this is a big responsibility and I know with your support, we will continue to endure, grow and prosper as an organization. 

I want to thank Debbie Ector, our outgoing President, for her leadership and for giving me an opportunity to learn and grow as the National Executive Vice President.  My gratitude and thanks to Floretta (Flo) Reed, outgoing Chairman of the Board and past National President, for her leadership, support and encouragement.  I want to also thank the entire National Executive Board for having the opportunity to work with and to learn from them over the past two years.  I look forward to working with the newly elected National Executive Board for the 2016-2018 term.  My most sincere and heartfelt thanks to you the membership of A-PLUS for electing me as your President.

We must always remember and give thanks to our founding fathers for their vision, wisdom, courage, and strength.  We have come a long way in the past 29 years, but our efforts to develop leaders through training, mentoring, coaching, and leading by example must continue.  We have a legacy that we must remember and continue to uphold with hard work, integrity, dignity, tenacity, strength, and faith.  As we approach another milestone, our 30th Anniversary as an organization, let's continue to celebrate and build on our legacy.  The 30th Annual National Convention will be held in Philadelphia next year, where it all began.  Save the date of April 21-23, 2017 and plan on making it a weeklong celebration in the "City of Brotherly Love".  The hosts Eastern Region and the Philadelphia/South Jersey Chapter, along with the convention committee, are making plans to ensure that the 30th will truly be a celebration to remember.  I hope to see every A-PLUS member at the 30th Annual Convention.  Start your chapter fundraisers now to help underwrite some cost of your local officers and membership.

I am so proud to serve you as your President.  I am so proud to be a part of this great organization that I love and support. I am committed to the Aims and Goals of A-PLUS and I am committed to you the membership.  A-PLUS is an "outstanding organization"!  Together we can and we will make A-PLUS even more outstanding in the years ahead! 

Henry Gibson
A-PLUS National President
 
---
Message from the Chairman of the Board
Hello A-PLUS, 
I humbly accept the nomination as the Chairman of the A-PLUS National Board of Directors.  I am delighted in my selection and grateful for the opportunity to serve the organization that I have been a proud member for 29 years and to have served as a diligent Executive Board member, representing the Western Region, for the past 25 years.   I am filled with a strong sense of pride and honor on being selected.  I am confident and committed to fulfilling the duties of Chairman of the Board and striving to make significant contributions to APLUS and its membership.   I look forward to working with the Board, Regions and Chapters. I fully understand my position as Chairman and readily accept the responsibilities of the position.  During the next 24 months of my tenure, I solemnly agree to:  
Accept my legal and fiduciary responsibility to the Board by staying informed about what is going on in the organization; 
Ask questions and request information; participate in and take responsibility for making decisions on issues, policies, and other Board matters.  
Attend and take charge of all meetings of the board and membership as scheduled and called, unless excused; 
Protect and steward the mission of the organization and abide by the constitution and by-laws;  
Read and prepare all necessary materials in advance of board and other meetings; 
Represent the organization to the general public through my professional, personal, and social networks.  Assist in membership, volunteer, and board member recruitment efforts. 
I pride myself on supporting each board member and believe that we offer an opportunity for our members to learn and grow within the A-PLUS organization.  Realizing that we have a lot of work ahead, I know that we stand prepared to meet all challenges and will maintain and raise the standards and expectations of the organization going forward.  As in the past, I embrace the opportunity to interact with the Executive Board to provide the best possible leadership and to represent A-PLUS in the highest professional manner.  Again, thanks to the Executive Board for my selection and to all members for making A-PLUS a viable organization.  
Awanda Gaines,
Chairman of the Board